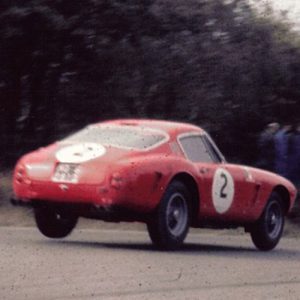 ABOUT
Our Heritage
Taylor and Crawley was founded in 1937 and sold Mercedes-Benz and Alfa Romeo cars from their Mayfair premises. After the war, they became the UK Mercedes-Benz importers and main agents before importing Maseratis and then becoming Alfa Romeo dealers.
Scion of the Taylor family, son Michael, was a successful racing driver in the 1950s, being a factory Lotus sports car driver eventually graduating to Grands Prix before his career was cut short by car failure in the tragic Belgium Grand Prix at Spa in 1960.
David Clark, already an established purveyor of sports and racing cars, was a friend of Michael Taylor and acquired the company in the 1980s when Michael retired. Since then the company has been prominent in the Historic car market, especially with competition cars.